Senior Spotlight on Boys Varsity Basketball
Hang on for a minute...we're trying to find some more stories you might like.
This is an interview with the 2018 WHS Boys Varsity Basketball Seniors. When asked if they see themselves as a leader to their team William Brown, Koby Klassen, Paul MacSteves, Dawson Sheets, and Sam Olson said yes as they try to motivate the team.
When they described the relationship with their teammates they all agreed they have a great bond this season, they have a lot of fun together and have good chemistry. They have gotten closer by spending time together on and off the court, going to pasta feeds and taking "post prac pics." Dawson Sheets said, "Our team has a great relationship. On the court, we can get pretty rough but right when we leave the court we are cool with each other again."
The team is in agreement with who inspires them- Coach Mathews. Koby Klassen said he admires him "because he always tells you the honest truth." "He's always fun and confident, but knows when to help us focus," said Jadin Norby. Connor Remus simply puts it: "He's an amazing coach." Along with Coach Mathews, William Brown is inspired by his family for always believing in him and Coach Winlsow. Sam Olson stated, "I am inspired by Chris Paul because he is a great leader on the court." Paul MacSteves said his team inspires him because they show up to practice to get better every day.
To find motivation after losing a game Sam Olson looks at all his teammates and tells himself that he has to play better for them. Jadin Norby says, "losing sucks- so we all come back to practice ready to get better." William Brown puts the game behind him and worries about what he can do better for the next game. Koby Klassen finds motivation by knowing the team can improve and have another chance to play.
When asked to share a life mistake Dawson Sheets said, "I didn't do anything over the summer and it probably why I'm a lot weaker this year." Sam Olson said one of his mistakes was he never used to lift and that affected how he defended and that's why he never started, so he started lifting.
The team had a variety of goals for this season, varying from just "having a good time" as Connor Remus said to Dawson Sheets' goal of making 100% of his layups in a game to Koby Klassen, Jadin Norby, William Brown, and Hunter Gentry's shared ambition to play well and make it to state.
All the seniors have plans for after high school, some including sports and some focusing on school. Hunter Gentry plans to play college football, Koby Klassen and Jadin Norby plan to go to WSC for a few years and then on to other schools.
When asked what they bring to the team, Klassen, Norby, and Remus all answered energy. William Brown simply put it: "points and rebounds." Sam Olson said, "I believe I bring offense to the team and leadership and shooting."
As a whole, the team answered the question of how they deal with the pressure of performing in front of a crowd by just ignoring it and focusing on the game.
They also share the same pregame rituals of listening to "Minecraft" by Minecraft King27 and "Hollaback Girl" by Gwen Stefani. Dawson Sheets also mentioned "taking a PGP." Paul MacSteves says a short prayer for himself and his teammates before a game.

About the Writer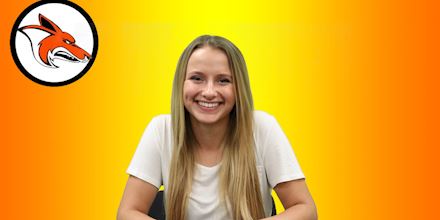 Anna Scallon, WHS Social Media Editor, Reporter
Hey, I'm Anna Scallon. My goal in this class is to get students more involved in school or community activities. If you have an event coming up and...