Baseball: 2018 Season Preview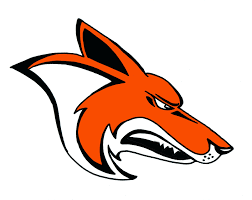 Hang on for a minute...we're trying to find some more stories you might like.
The 2018 North Dakota High School Baseball season has been going on since March 19th, but with the snow that seems to never stop, this spring it has been difficult to get outside and practice on the field, let alone play games.
We sat down with 5th year head coach Aaron Finders and asked him some questions about the season. During the interview Coach Finders stated, "This is a really good hard-working group of kids. They have done everything we have asked so far. We have had many guys who have put in a great amount of time at the ARC working baseball drills, hitting and pitching and many in the weight room since last year August."
When asked about the strengths of the team Coach Finders responded, "We have quite a few kids who have played some baseball. We have an athletic group of kids. We also have leaders in some of the older kids that have played for the varsity team for a couple years. We have many guys that are young. Another strength as we have a lot of guys pitching. We should also have some big bats in the lineup."
We also asked Coach Finders what he expects from his players and he responded, "Come to practice and games every day, work hard, have fun, learn the game of baseball with good attitudes, get it done in the classroom and have good behavior class."
Some things Coach Finders would like the Coyote Community to know other than the game schedule is about the Glow Run. The Coyote baseball team will be having a Glow Run on May 11th after the game against Watford City. Another thing is that the team is also hosting the WDA tournament May 24, 25, and 26. Come out and support your Williston Baseball team!