A Crash Course of Inktober
Hang on for a minute...we're trying to find some more stories you might like.
Inktober is a month-long event created by Jake Parker in 2009 as a "challenge to improve inking skills and develop positive drawing habits. It has since grown into a worldwide endeavor with thousands of artists taking on the challenge every year", as said on the official website, Inktober.com. The website itself contains the prompt list, the "rules", a list of Jake Parker's personal favorite inking tools, helpful classes if you are a beginner or an experienced inker who is a bit rusty.
Inktober isn't just for the overachieving artist, it's for anyone who wants to challenge themselves to create something small every day for a month. You don't have to follow the prompt list or just use black ink on white paper. You can use colored India ink or any sort of alcohol based markers. None of the prices need to be traditional either. Anything you want to do, go ahead and do it. This challenge is for you to experiment with your procedure and improve. Don't feel discouraged if your work doesn't look as good as you would want it to be. Even if it might look like absolute garbo, it's just another reason to experiment.
When you are done with your pieces go ahead and post it on social media using the hashtag. (#Inktober & #Inktober2018). If you go on any social media, like Twitter, Tumblr, or Instagram and look up the hashtags you will see all the beautiful creative people all around the world. Not all the pieces are perfect but throughout the month you can see the improvement from the first to the thirty-first.
For the first time this year, Inktober is partnered with ArtSnacks, an art subscription box full of goodies. This year if you go on the official ArtSnacks website, you can find a whole section of their shop dedicated to Inktober. Remember that this is a learning challenge so have fun with it.

About the Writer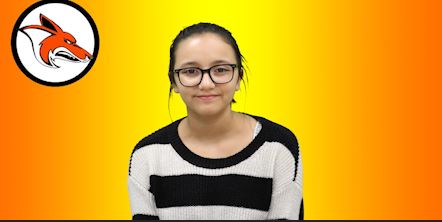 Olivia Jones, WHS Reporter
Hi I'm Olivia Jones I write articles and you're watching Disney Channel.