Sexual Harassment – Keeping the Conversation Going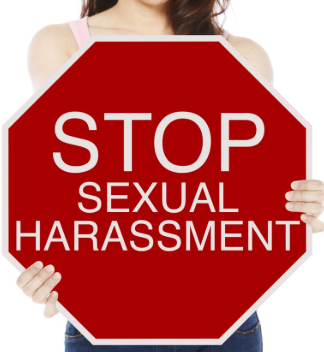 Hang on for a minute...we're trying to find some more stories you might like.
Before I get into this subject I would like to clarify that I am not a professional and this is entirely, but factually, opinionated.
Sexual harassment is best defined as "harassment in a workplace, or other professional or social situation, involving the making of unwanted sexual advances or obscene remarks." (Dictionary.com).
Sexual harassment is a prominent aspect inside Williston High School, and I feel as though we should have more awareness of the subject. This problem is a real one and I would like to inform you on how to recognize it, prevent it, and, for lack of better terms, get rid of it.
According to a study done by National Women's Law Center, 83% of women and 79% of male students are sexually harassed from grades 8 to 11 in a way that it drastically affected their everyday lives. They also said that 20% of boys and 44% of girls stated that they fear they will be sexually harassed at school. This is an exemplification as to just how important it is to recognize, prevent, and eliminate from our own school as well.
How to recognize sexual harassment:
Inappropriate touching that may look unwanted

Sexual comments directed towards an individual or a group of people

Sexual threats made to an individual or a group of people

Speaking or making comments towards someone in a way that degrades them sexually

Sometimes, even staring at someone in a disturbing, sexual way can count as sexual harassment

Often times, a student who was sexually harassed or assaulted will become quieter during social situations.

A student becoming less attentive

A student becoming less active

Anxiety, distress, loss of self-esteem or even depression may begin to occur.
Because preventing and removing sexual harassment is essential to a healthy school environment, the school and its administration are legally obligated to protect its students and employees from sexual harassment.
Here is what the school can do about it:
Move in a quick manner while attempting to end sexual harassment

Investigate ALL allegations of sexual harassment

TAKE ACTION – in order to prevent said sexual assault(s) from happening furthermore

Report to the person designated to handle such situations

Strategize with students about the environment of the school and how to improve it

Enlist the support of parents

Create a welcoming classroom environment for students
Here is what the administration can do about it:
Assure that the policies and procedures against discrimination are in place

Conduct training programs against sexual harassment

Self-evaluate the school's environment regarding sexual harassment

Include sexual harassment in schools' orientation programs

Assure that extracurricular activities (even off school's campus) are free of sexual harassment
If you or someone you know has been sexually harassed, here is what you can do about it:
Report it to a teacher

Report it to a counselor

Report it to a close friend

Report it to a trusted adult

NEVER, NOT do anything about it.
A student or even a staff member has a right to be safe, and the school and administration have an obligation to assure such safety rights within the school in order to create a safe and welcoming environment to offer their students and faculty.
If you or someone you know has been sexually harassed, please speak up and do not be afraid to voice your situation.
If you are a teacher or an advisor, listen to the students and/or teachers and please, do something. In order to both prevent and stop said situations from continuing at our school.
If action is not taken, nothing will happen. Do what you can to stop sexual harassment, your peers need you.
If you have an opinion on this subject, please do not express it in a demeaning or derogatory way. However, do get it out there, people will listen to you.
Again, I am not a professional, I am simply just a student trying to look out and bring awareness to other students about a very important subject. Thank you for reading.

About the Writer
Jade Nice, WHS Reporter
Hello from the other end of the imagination, I am what you call the attention getter. Except, rather than being in an essay, I am in the real world as...