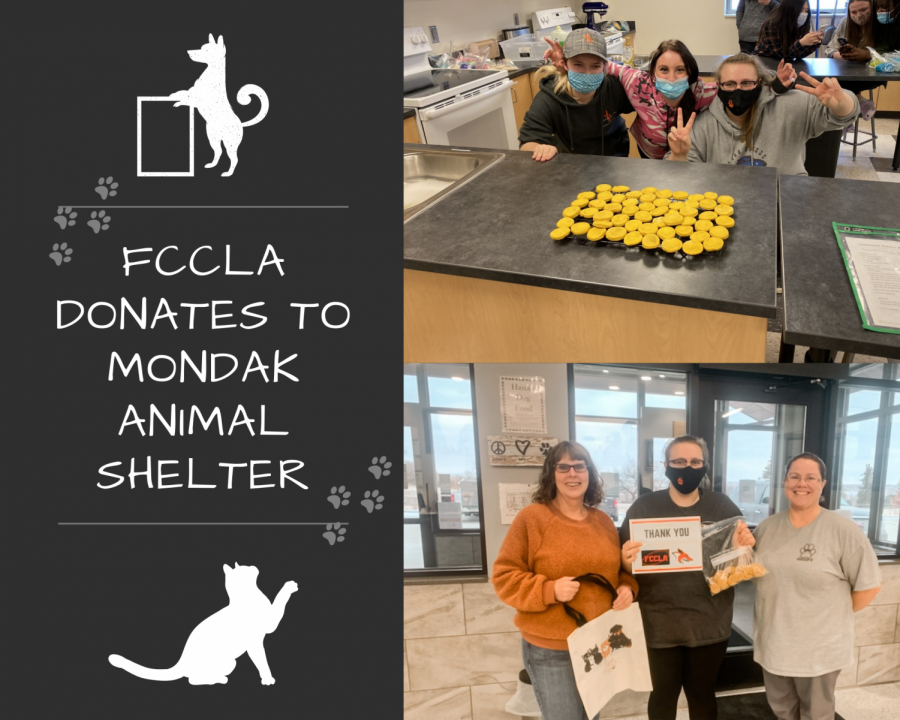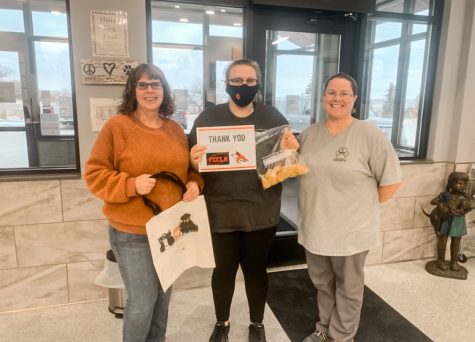 On Friday, January 22nd, FCCLA made homemade dog biscuits for the Mondak Animal Shelter here in Williston. Mondak has a wish-list! If you're wanting to donate, here are a few of the most needed things: dog, and cat food, toys, beds, cat litter, treats, and any essential for grooming. FCCLA found a way to help by making homemade biscuits, if you'd like to make some for your dogs, or to donate, here you go!
Homemade Peanut Butter Dog Treats
Ingredients:
2/3 cup pumpkin puree                1/4 cup peanut butter
2 large eggs                                      2 1/2 -3 cups whole wheat flour
Directions:
1.Preheat oven to 350 degrees F. Line baking sheet with parchment paper, or a silicone baking mat; set aside
2.In the bowl of an electric mixer fitted with the paddle attachment, beat pumpkin puree, peanut butter and eggs on medium-high until well combined, about 1-2 minutes. Gradually add 2 1/2 cups of wheat flour at a time just until the dough is no longer sticky.
3.Working on a lightly floured surface, knead the dough 3-4 times until it comes together. Using a rolling pin, roll the dough to 1/4 thickness. Using cookie cutters, cut out desired shapes and place them onto the prepared baking sheet.
4.Place into the oven and bake until the edges are golden brown, about 20-25 minutes.*
5.Let cool completely.
Source: https://damndelicous.net/2015/01/07/homemade-peanut-butter-dog-treats/