My Decision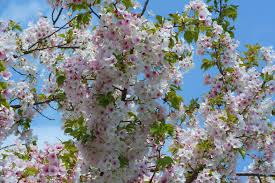 Hang on for a minute...we're trying to find some more stories you might like.
ANASTASIA
It's a Tuesday in November, the wind is mild today, the sun is still beating on my skin,
but I believe that the clouds will isolate me and give me rain. I hate the rain. Rain makes me
think of that night, the night my life finally snapped.
This night felt like every other night, gloomy, full of hate and anger, sadness. I was driving to
a place I called home once. I had to get there by six in the evening for family dinner. As I got
there something felt wrong, worse than normal. I walked into the house and saw my pearly fake
family tolerating another at a dinner table for my mother. My father was sat at the head of the
table, my mother to the right of him and me to the left of him. My oldest brother Marcus was sat
at the other end of the table, my sister Jules to the right and my other sister Rosey to the left.
The youngest girls and boys were sat in the middle of the table, this showed a standard, a type
of skin crawling dominance. As the night would normally go, I found my father praising her
Marcus as Jules held her tears back, this night she was going to announce she got her
acceptance letter to Harvard. My father interrupted her to give a note of how 'wonderful' my
brother is.
I sat down in my spot, the same seat I have sat in since I was five. My father makes my
mother and I a plate, then sends the food down to the other kids. We sat and spoke while we
ate, it must have been a few hours, when I looked out the window it was pouring rain and it was
dark. I thought I must leave, it must be so late and I have an interview in the morning.
I walk over to my father to speak to him, "Hey, Dad I have to get going it's so late and I
have that interview tomorrow"
"Oh. Kids, come over into the living room." The moment my father told them too, they
stopped what they were doing and came over like dogs to a master. Disgusting.
"Your mother and I have decided to gift all of you with something we hope you love." he
said with a snarl.
"What is it?" we all said.
"Well, we have locked every door in the house so none of you can leave. Only your
mother and I have the key to leave." my father evilly grinned as he pulls a massive gun out of
from under the couch, we were sitting on.
"We are going to play a game. The first one of you who screams, cries, calls the police,
or speaks will die." the moment he said these words you could've heard a pin drop.
My mother looks him in the eyes and spoke, "Darling, this isn't what we planned as the
surprise." The sound of the gun rang in my ears as my mother laid on the floor lifeless.
My heart stopped my mind stopped I couldn't feel any part of my body, I became
stagnant. Another shot fired, Marcus his favorite dead. Another shot, Macy dead. Jules dead,
Tony dead, May dead, Philp dead, Grey dead. All of them dead.
My father looked me in the eyes and said "Wow, you won my little game, Ana. I always
knew you were the smart one." The last shot rang out, now my father dead. Immediately I called
the police, I told them everything and felt the hot acid like tears burn my skin as I spoke softly. I
got the key for the door and waited outside for them in the bitterly cold rain. Seven minutes later,
they came.
The officer took my statement then asked "Miss, you have been through a lot tonight is
there anyone you can call to stay with you tonight?" Barren.
I called Barren, explained everything and waited for him to come to get me. He arrived
faster than the police, six minutes. When he got there, he handed me clean clothes without
saying a single word to me, he kissed me, then hugged me. I snapped and fell to the mucky
ground crying. Barren picked me up and took me to where I can change my clothes in private.
After I changed he carried me to the car, didn't say a word, nothing.
"My love, my marvelous Ana, are you okay?" he asked softly as we drove home. Tears
fell from my eyes as I tried to grasp the fact that my father killed my entire family, but used the
last round on himself.
"I'm…no. I'm not okay, my father just killed all of my family. The last thing he said to me
was that I won his game. The last words I heard my siblings say was them begging for their
lives." No, I am not in any condition okay, but….thank you." I said to him in a calm broken tone. It
felt as if we were driving all night, it was ten minutes. Everything felt, looked, smelt different,
everything seemed sad.
We arrived at the house, he refused to allow me to walk. He picked me up and said "Ana
if you're in my arms nothing and no one can hurt you, please for the love of god just allow me to
hold you whenever I can." I didn't argue, I didn't want to leave his side. For the first time in a
very long time, I was afraid.
BARREN
The love of my life, my poor sweet Anastasia. She was so frantic when she called. I'm
driving there right now. I need to get her, I need her in my arms. I need her with my right now.
The drive is a ten-minute drive, I made it there in six minutes. I couldn't stand to be away from
her much longer than seven. When I got there my sweet girl was standing with an EMT jacket
on crying as the police officer finished up her statement. I almost ran to her. I tried to be as calm
as possible so she would be too. I don't want to make anything worse. I brought her fresh
clothes, and my arms to carry her. I picked her up and got her dressed; I didn't say anything
because I could feel the knot in my throat and my icy tears ready to fall.
We got home, I carried her inside of the house to the shower. I looked at her as lovingly
as I could to make her feel somewhat safe and said "My love, take a shower, I will go make you
some tea to help you sleep. I can sit on the john and talk to you while you shower if you'd like."
"Yes. Please don't go anywhere, the tea can wait, just please don't leave me alone," she
said to me as she wept. I stayed. I didn't leave her for four days. On the fifth, I went back to
work. She stayed home and the police stopped by to speak to her and ask a few more
questions when I left. When I got home I decided to make a bit of a surprise for her. She was still
sleeping when I got back, so I went to the store bought five bouquets of her favorite flowers and
some fake petals for the floor. I made us a candlelit dinner, with her flowers all over the house.
I went upstairs to wake her, she was in the bath. She was up.
"Ana, I made us dinner, will you get dressed and meet me downstairs?" I asked through
the door.
"Yes honey, I will be down soon," she replied with a sound of joy in her voice. I want to
do anything to help her anything to make her any type of happy. I want to see her beautiful
smile and how her eyes light up when she laughs. I want to see my love joyful.
I sat downstairs waiting, only eight minutes later she was down in her blue top and black
jeans, that is my favorite outfit on her. She had her hair in this adorable messy bun, she looked
stunning.
"Barren! No, you didn't! You made chicken alfredo and bought my favorite flowers for me.
Why?" She said with a face full of joy. Goodness is she beautiful when she's excited.
"I needed to see you smile with joy again. I haven't seen you smile in almost a week. I
want to make you happy in any way I possibly can. I love you, Anastasia." I said looking at my
feet.
"I love you too Barren. Thank you," she said back with a smile and a small tear. That
was the first time in a week I have heard her say that, those three words.
Weeks have passed, she has been amazing at getting back into the world. She has been
going to work and taking care of herself. She is amazing. I am so proud of her. She has done so
much and has been able to go back into society.
"Barren, can we speak?" my heart raced when she said that.
"Yes dear," I said cautiously.
"I want to go back to living at my house, I think I'm ready," she said in a hopeful tone. I
took a few seconds to respond because I love having her here, but she isn't ready to fully live
with another. It's okay. We will go at her pace.
"Alright. If you think you're ready do it. But if you feel like you can't do it just yet, you can
live with me." I said softly but firmly at the same time.
"Thank you." She walked out of my house to her own. Wow, I really am dating a strong independent
woman. I love her.
ANASTASIA
I came back to my house, but not for the right reason. Barren is the love of my life, but I
believe this will be a short life. I don't want to live anymore. I no longer find enjoyment in it, but I
won't kill myself. I can't stand not being with Barren. I don't know what I will do, but for now, I will
just focus on acting normal and happy.
About a week later, the day was brisk. The sun came around eight in the morning, the
birds didn't sing. Do you think they can feel what's running through my mind? Do you think they
can hear my thoughts? I can feel all of this, the wind in my face, the feeling of my heart ripping
itself apart, the rain kissing my skin, everything. I can feel how my thoughts are killing me.
These thoughts feel as if they're putting a rope around my neck and telling each other to kick
the chair out. These tears are starting to feel like they're drowning me. Everything feels like it's
killing me.
Eight and a half weeks have gone by since I came back to my place. I have seen Barren
a few times. He has had a lot of work and training to do, but soon I will see him again. I can't
wait, it is my favorite time when I see him. He is the love of my life. I have to wait two days then I
will be able to hug him again and laugh with him again, I'm genuinely excited.
BARREN
It was a beautiful morning. The sun merely peeking over the trees as the birds sang their
morning song. Everything was so peaceful, I wished I could've shared it with you. This morning I
made waffles, your favorite ones too. We had plans for you to come over and enjoy breakfast
with me. You never showed up to the house. As I sat, drink in hand, I waited for three hours,
when the clock struck eleven the hot difficult tears finally ran down my face. The knot in the
back of my throat became prominent. My body tensed as I cried. I felt a type of pain, I prayed to
never feel. This pain was a type of pain that taunts you as you try to sleep. Then I made a
decision that will forever haunt me.
I drove to your house in tears, still with my small glass of water. I could feel the anger
and rage build the closer I got to the house. I knocked loudly for a few moments screaming at
you to come to the door. You never came. Finally, I found the key you had given me. I unlocked
the door, as I turned the knob I prepared myself for everything except what I saw. As I stormed
through the door, there you were. My wonderful, loving Anastasia. My poor darling. How could
you have done this? Why did you do this? So many questions ran through my mind, as you laid
on your bed lifeless, blood sinking into your new sheets, dripping to the floor, everything was
covered. Oh, my beautiful Anastasia, the love of my life, why have you done this? Did I not make
you feel loved?
This beautiful morning is now a lie. She's gone. Everything that makes this a beautiful
morning is gone. You are my everything. Today was the day I was going to propose to you. I
wanted you to be my wife, the mother of my children, I want to grow old with you. You were the
woman who gave me back my hope. Every time I looked into your soft hazel eyes I felt at
peace. You were my peace. Now I have to say goodbye to the only good thing left in my life.
My last words to her were 'I love you, Ana, you are my forever and always.'