Counselor Corner/ Ms. Jeannotte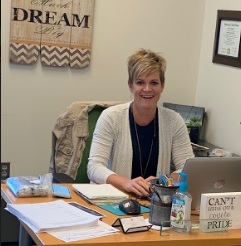 Hello WHS! I am your new Career Development Counselor/Coordinator…and I couldn't be more excited! This is an exciting new position at WHS and 100% devoted to help students explore career paths and assist with plans to achieve those goals. Some exciting things happening in the Career Development world are College Application Day for Seniors, Career Expo Day for Juniors and Seniors, Job Shadow Program (coming soon to a high school near you), and Student Paraprofessional program…and more. Also coming to you very soon will be a Career Development website with all things career related, college/post-high school education related, and more, woohoo! Feel free to sign up for a time to meet with me in my office if you want to visit and explore your options: 
http://bit.ly/careerdevmeeting
Have a great day, WHS!