A Socially-Distanced Happy Birthday Visit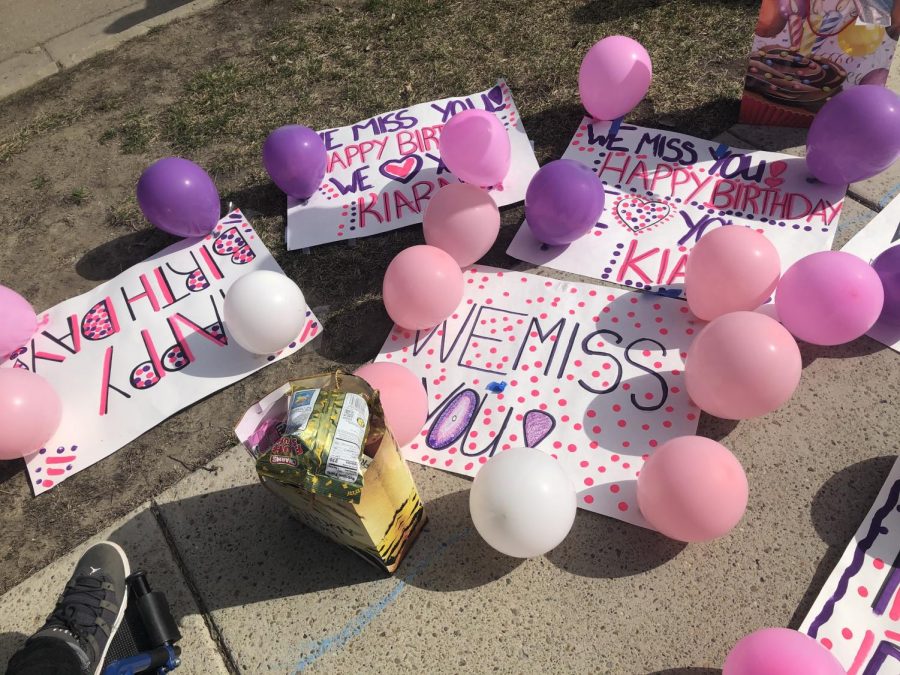 McKenzie Semrau, WHS student reporter
April 23, 2020
Today, WHS student Kiara Hakim got an unforgettable surprise when a few of her teachers and friends drove by her house wishing her a happy birthday.
They all brought beautiful signs and gifts for her. Ole (WHS teacher Karla Olson) brought her karaoke machine to sing happy birthday. There were a few hugs exchanged and tears shed from everyone.
Kiara wants to personally thank everyone who came to wish her a happy birthday!