Don't Do Drugs, We D.A.R.E You!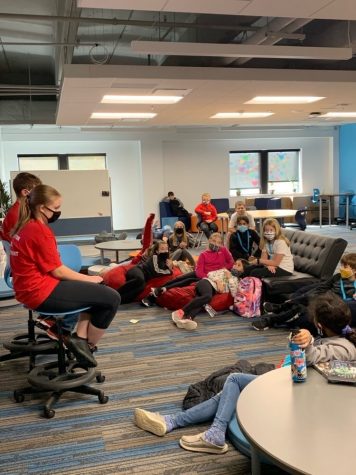 Last week, several juniors and seniors were selected to participate in the 'Drug, Abuse, Resistance, Education' program, or D.A.R.E, at Williston's elementary schools.
They were an important part of the process as the elementary students were able to ask the high school students about what high school was like, and how much of a problem drugs and alcohol can be as they get older.
The D.A.R.E. program has been used since 1983 to educate young people about the effects of drugs and alcohol on the body, how to handle peer pressure, how it can affect your future, and how to say no and avoid them.
Officer Beau Jacobson, the Bakken School Resource Officer said, "I feel it [D.A.R.E.] is effective because we have seen children as young as Middle School using vape pens, drinking, using marijuana, etc. In 5th and 6th grade we are trying to give guidance to these students on how important each decision they make can have positive or negative effects on them, their teammates, their community, and their family. It is like playing chess instead of checkers. In checkers, you make a quick move and do not think ahead. In chess, you take more time and think 4, 5, 6 moves ahead. We are trying to help students understand the bigger picture."
The students kept a very positive attitude and were happy to learn about the program and what their future in high school is going to look like.
The D.A.R.E. program will hopefully prevent the future Coyotes from becoming addicts later in life and keeping their health an important aspect in their daily lives.