Teacher of The Week Goes to Mrs. Skinner!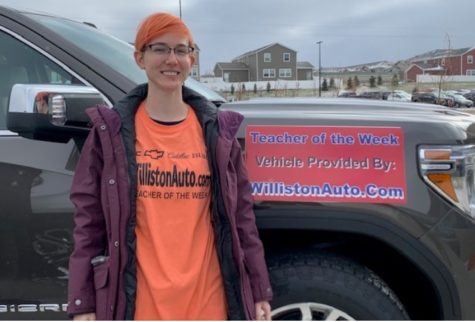 Photo Credits: Lori Christopherson and Williston Auto
On Wednesday, October 30th, 2019, Charlie Donner and I interviewed Mrs. Skinner about her award for Teacher of the Week! She mentioned how excited she was to receive her award as well as her recognition for her teaching talents. She has a new vehicle for the week, a pizza party, t-shirts for her students, and some classroom supplies.
Ms Skinner: "It was a great surprise and honor to be chosen as Williston Auto's Teacher of the Week.  The new Sierra drives great and it makes me feel special to come to school in such a nice truck every day this week!"